Read Time:
2 Minute, 11 Second
The post XRP Price Analysis: Analyst Maps Entry and Exit Levels To Enter Short and Long Trade! appeared first on Coinpedia – Fintech & Cryptocurreny News Media| Crypto Guide
Though the overall cryptocurrency is flashing green, it might be too early to celebrate as most industry experts predict this to be just a short-lived price surge.

Among such analysts and strategists is michael van de poppe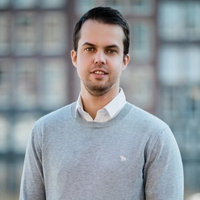 michael van de poppe Founder and CEO at eight global Eight Global is led by Michael van de Poppe, the company's founder, and CEO. He is a cryptocurrency trader who works at the Amsterdam Stock Exchange and is enthusiastic about the role of blockchain in the current financial system. Also, he is an author at Cointelegraph who covers everything about fintech, blockchain, and bitcoin, providing the latest news, prices, and analysis on the future of money.

In the past, he served as a technical analyst at TradingView, where he was responsible for making technical analyses via the platform of TradingView and distributing these through virtual social media, including Twitter and YouTube. He was the writer of CryptoBenelux, writing articles based on technical analysis and market insights, particularly about Bitcoin. EntrepreneurChief Executive OfficerTraderMarket Analyst



Followers : 0 View profile , who took to Twitter on September 11 to claim that XRP's resistance area is at $0.38- which is important information for short-term traders. If the crypto market drops, he predicts XRP to hit bottom at $0.33 for longs.
XRP Price At $0.49?
It is also important to know that in the last 10 days, the XRP price has gained nearly 10%, which points towards a short-term gain. This has prompted traders and investors to keep a lookout for any signs of the bottom.
The community at CoinMarketCap has been making predictions and one such noteworthy one was made in August. It stated that by the end of September, XRP will hit $0.49.
At the time of publication, XRP is selling at $0.35, and to hit the community's target, the currency needs to gain by 31.14% or $0.1107. In the last seven days, the currency has climbed nearly 10% pointing towards a bullish momentum.
XRP's major resistance was near $0.33 and now, after losing 10.09%, the currency is flashing a short-term bearish signal. As per CoinMarketCap data, XRP's market cap is positioned at $17.74 billion, making it the seventh largest cryptocurrency.
In the early hours today, XRP had climbed towards $0.36 but failed to make a further move.