Read Time:
2 Minute, 17 Second
The post Cardano (ADA) Price To Hit $1 With Vasil Hard Fork, Claims Popular Analyst appeared first on Coinpedia Fintech News
The crypto market witnessed two major events in 2022- the Ethereum Merge and Cardano's Vasil Hardfork. On September 15, Ethereum successfully completed its merge which transformed the network from proof-of-work (PoW) to proof-of-stake (PoS). Now, all eyes are on Cardano's upgrade which is focused on sustainability.

Meanwhile, a well-known crypto analyst and trader is of the opinion that Cardano's (ADA) price action and the project's fundamentals have a lot of differences.
In his latest strategy session, analyst michael van de poppe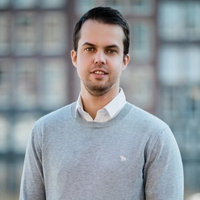 michael van de poppe Founder and CEO at eight global Eight Global is led by Michael van de Poppe, the company's founder, and CEO. He is a cryptocurrency trader who works at the Amsterdam Stock Exchange and is enthusiastic about the role of blockchain in the current financial system. Also, he is an author at Cointelegraph who covers everything about fintech, blockchain, and bitcoin, providing the latest news, prices, and analysis on the future of money.

In the past, he served as a technical analyst at TradingView, where he was responsible for making technical analyses via the platform of TradingView and distributing these through virtual social media, including Twitter and YouTube. He was the writer of CryptoBenelux, writing articles based on technical analysis and market insights, particularly about Bitcoin. EntrepreneurChief Executive OfficerTraderMarket Analyst



Followers : 0 View profile informs his 165,000 Youtube followers that with cardano
cardano Blockchain Network



Followers : 0 View profile Vasil hard fork, there come huge opportunities. The Vasil hard-fork is expected to be launched on September 22nd which will raise the network's scalability.
Massive Opportunity With Vasil Hard Fork
He explains that though most of the market participants are expecting to see a downfall after the upgrade, the scenario will be the opposite. As per the analyst, for Cardano, the price level near $0.32 and $0.40 is the area to keep an eye on as the currency shouldn't lose this range. This is the price area that will act as support in the next trade cycle.
Van de Poppe further claims that there is no proper encouragement for the Vasil hard fork and the hype isn't that level that will push the currency upwards. Hence, he believes that the upgrade will attract huge opportunities if the hard fork is introduced on a positive note which is expected to be similar to that of the Ethereum merge.
He then asserts that if the upgrade is successful, Cardano's (ADA) price will see a positive move towards $1.00 after the event.
Back at the beginning of the year, some notable celebrities had been named in a lawsuit over the alleged Ethereum Max (EMAX) scam. These celebrities included reality star Kim Kardashian, boxing legend Floyd Mayweather, as well as former professional athletes Paul Pierce and Antonio Brown. The class action lawsuit had accused the celebrities of pumping […]